OUR philosophy
1. SOLVE THE RIGHT PROBLEM.
Highly trained and experienced, we understand your needs & determine the most efficient help.
2. CONSIDER THE BIG PICTURE.
We propose solutions that integrate with your company strategies and resources.
3. APPLY TRUSTED TECHNOLOGY.
We stay in constant touch with current techniques and trends to help you evolve.
4. DELIVER HIGH QUALITY WORK.
Satistified customers and solutions that are easily maintained.
Trusted results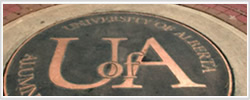 Extreme Management Solutions Inc. was created by University of Alberta graduates to improve business processes for inspired customers.
From our inception in 1997, our skill base has evolved from customized databases to web development and business automation.