Philosophy
for IT Success
1. SOLVE THE RIGHT PROBLEM.
Highly trained and experienced, we listen then propose an efficient solution.
2. CONSIDER THE BIG PICTURE.
Our solutions integrate with your strategies and are designed for easy maintenance.
3. APPLY TRUSTED TECHNOLOGY.
We utilize proven tools to help you evolve.
4. DELIVER HIGH QUALITY WORK.
Pride in workmanship ensures the job is only considered complete when it meets your goals.
Foundational Community Builders
We are continually working at building relationships, serving our clients, and improving our communities.
how to deliver extreme solutions
Connect Ideas Thru Technology
01
High Quality Solutions
Learn how our technology can help you reach your goals.
02
Leverage History
Gather and apply information stored in your database to make better decisions for tomorrow.
03
Evolve your Tools
Incorporate new technology without sacrificing your existing investment in hardware and software.
04
Agile Progress
Continuously improve your organization with speed and efficiency.
05
Grow your Audience
Introduce your company to a worldwide audience with a professional and respected online solution.
06
Increase Productivity
Create a customized solution that enhances your business process to help complete any repetitive tasks.
Managing Over
0
Daily
Client Customers
Building Trusted Relationships
Client Reviews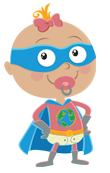 We've worked with Extreme Solutions for over years in the support of our business. They have been responsive, thorough and professional throughout.
- Diaper Delivery Database

Cheryl March
Serecon Consulting
All work was completed within the time lines requested, and we were very pleased with the results. Their knowledge and efficiency became an invaluable resource.
- Online Survey Deployment

We would highly recommend Extreme Solutions and their programming services to any business and can only offer praise for their services.
- Crude Oil Trucking Database