INVOICING AUTOMATION & Customized Database SOLUTIONS
Our solutions generate reports for your businesses' health which enable you to make informed decisions, change your plan of action and act quickly when problems arise. 
We have created a host of automated invoicing systems for multiple clients with over a decade of experience, if your business is ready to move to the next stage, please request a quote today!
RIG MANAGER

Rig Servicing Companies are enabled to create, track, and print invoices for hauling from well locations to disposal sites.
Our management reports allow you to make better informed decisions and the ticket history allows quick lookup for driver and unit records.
Solutions are several thousand dollars and best targeted for businesses with 5+ trucking units.
DIAPER MANAGER

Our solution helps Cloth Diaper Businesses manage hundreds of customers with daily delivery reports and automatic invoice generation.
Reports include customer details that help with order management of diaper stock, product sales, gift certificates, and vacation interruptions.
This completely managed solution is only pennies per customer.
FITNESS MANAGER

Fitness Centers can now handle and track members as they use aerobic and weight facilities.  This program enables usage tracking and helps you manage your aerobic programs.
Each customer has detailed information including their trainer, how much they owe, the plan they are on, photograph, etc. With membership types each visit is easily managed and affordable.
MUNICIPAL HEALTH AND SAFETY MANAGER

Municipal Health & Safety Association's can now manage thousands of trainee's every year with our management system.
Features include trainee management, Patnerships in Injury Management, Municipal Contacts, Certificate Management, Online Registration, Product Ordering, Invoicing and Certification tracking.
VETERINARY PATHOLOGY MANAGER

Veterinary Pathology Clinics can use our MSDE solution to provide a complete network solution.  This enables the entry and tracking of each accession and delivers exceptional value. 
Now your invoicing is easily generated as the data and tests are gathered, allowing for unique animal tracking and accurate record histories.
Powerful Products
A Great Foundation for Business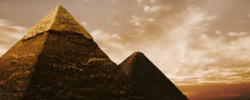 Continually improving and adding new solutions our products include:
Creating technology that simply works...